Need a financing plan?

PixM offers a fast and flexible solution. Span>
Accord D financing is a solution already available on your Desjardins credit card as the second credit limit.
Refund on 3 to 36 months.
Equal payments with interest of 13.5%.
Does not affect the credit available on your card for your everyday purchases.
A payment in part or in full before the deadline does not penalize the balance of your financing.
You are not in possession of a Desjardins card? Go to the store and we can apply within minutes.
Please note that Accord D financing is only available in stores.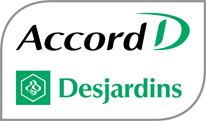 FINANCING WITHOUT INTEREST
Get 0% interest with our maximum plan.
Learn more