An extra guarantee

that protects your purchase!
Be covered for any failures, for damage caused by surge or liquid and even for breakage caused by accident and more. Our Maximum Plan covers digital cameras, camcorders and lenses up to $ 10,000. It must be purchased within 30 days of the date of purchase of the protected equipment.
If your piece of equipment ever needed repair, you simply have to bring it back to PixM and the staff will take care of everything, whether it's a repair or a replacement by a new device. Forget the hassle of using your devices to capture your cherished memories.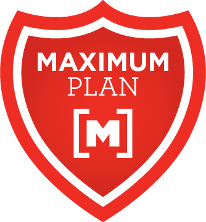 Incredible benefits!
Includes all-hazards protection (water, shock, sand, physical or electronic damage) of 3 years on cameras, video devices and lenses (not available on drones).
We proceed to the repair at no cost, no deductible, no transport to pay. No hidden fees. (Not applicable on accessories included.)
2 sensor cleaning at no cost during the life of the cover (SLR and hybrid cameras only).
General cleaning at no cost during the duration of the cover.
Get a private training with one of our teachers teaching you the basics of photography for 30 minutes.
Your device develop a defect within 30 days? We will automatically perform a replacement.
You're selling your equipment? The Maximum Plan is related to the product. A nice advantage for the new owner when you resell!*
| | Manufacturer's warranty | Maximum Plan |
| --- | --- | --- |
| Years of protection | - | 3 years |
| Pieces | | |
| Labor | | |
| Damage after a shock | - | |
| Damage water, sand, dust | - | |
| Manufacturing defect | | |
| Accidents and unintentional ill-treatment | - | |
| Mechanical failures | | |
| Normal and abnormal wear | - | |
| Projection of liquids | - | |
| "Lemons" protection | - | |
| 100% transferable warranty to a new owner* | - | |
*Administrative fees are applicable